Testimonials:
Honesty and Integrity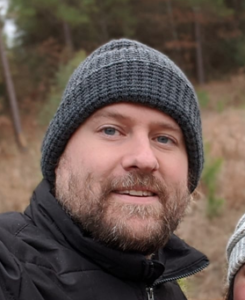 I've known Rebecca Filhart for over 10 years! She has always been a person of honesty and integrity, and I know this shines through in her work and writing. I would strongly recommend Rebecca for hire to anyone! -Brett Stubbs, CEO Dulishus Spice Co.
Becky is one of the best
Becky is one of the best people I have ever known! She's a good listener. She's empathetic as well as a helpful advisor. She's willing to share her personal experiences to uplift and support. She is a motivator and an excellent teacher. I really can't say enough good things about her!
Meghan Flynn Stubbs
Her Copy is Engaging!
I've worked with Becky in many leadership capacities over the years. She never ceases to amaze me with her willingness to do hard jobs with complete enthusiasm. Her copy is engaging, and pulls readers in. Her degree of professionalism is unmatched, and I look forward to working with her again very soon. Shannon Bachelor
Shannon Batley Bachelor
Shannon Bachelor Photography
Becky is the Best!
Becky is the best copywriter around! I must admit, I am partial as she is my wife, but she has been doing copy for most of my websites for quite some time now.  She has an eye, and an ear, for what looks and sounds good! Thank you Darling!
DAVID G FILHART, MBA
Becky is such a joy…
Becky is such a joy to work with! She is all things brilliant, accomplished and organized. She truly captures the direction and goals of our company and so beautifully composes our mission into words. It has been such a relief to have someone I can trust at the helm of this side of our business. Always affable and polished, I can't say enough positive things about Becky and her work!
Lauren Abernethy Hart