Services Offered:
Discover Ways to Deliver the Heart of Your Message to the Heart of Your Market with Copy that Converts
Having a digital presence for your business in today's world is essential. I will work closely with you to deliver your message, engage your audience, and increase your business…all through digital communication.
Here are a few examples of what I offer, and how it will help your business: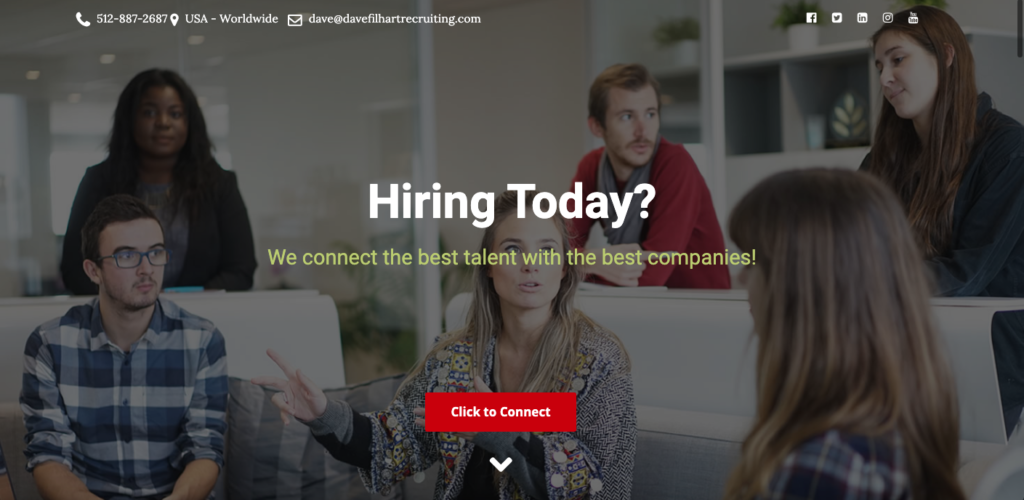 Website Copy
Did you know that users spend less than 15 seconds on a website? That puts the pressure on YOU to provide immediate and compelling reasons for visitors to stay.
That's where I come in.
I write engaging copy that captures a user's attention and leads them directly to a powerful call to action. I highlight the benefits of your product or service with my copy so visitors get excited…and tell their friends!
Website Rewrites
Is your website performing poorly or receiving poor feedback from visitors? Well, one of my favorite things to do is website revision. If your website is performing poorly I offer a free assessment of your website to let you know what isn't working, and how my copy will improve your messaging so we can increase conversion. I will analyze everything from formatting to content so we can get visitors to stay, browse, and convert into patrons. Contact me today to get started!
Blogs and Newsletters
Blogs and newsletters are awesome if you have the time to pull away from your core competencies to craft them! People love to be entertained and informed through regular blogs and newsletters, and those deadlines sure creep up on you every month. As an expert advertising and marketing writer, let me take those off your plate so you can focus on your core competencies!
Sales & Landing Pages
What is the most coveted conversion? The sale…and you get it on the sales page. The sales page is the intended conclusion of email sales funnels. When sales pages are well-written and effective they can bring in huge revenue. I write sales pages that offer benefit-oriented copy with attention grabbing calls-to-action (CTAs).
Landing pages are where visitors "land" after they click on a link in an email or an ad on the web. I write landing pages that are clear, honest, and super focused with a CTA to increase conversions. Having a dedicated landing page drives visitors to your most coveted CTA and is the ultimate destination for your traffic to be converted.
Email Sequences
Two words: FREE ADVERTISING. Once you get a customer's email address you have a highly profitable way to continuously advertise…FOR FREE! After we complete the set up and I write some excellent copy, a well-written email sequence is highly profitable and runs on autopilot.
Let's face it, it's a lazy approach to marketing that actually works. Contact me today to get started!
Sales Letters
Sales letters are like little digital salesmen on paper that talk to your customers, communicating your understanding of their needs by showing them how your product or service will benefit them or solve their problem. Sales letters also address any objections or resistance a customer may feel and get them to take action on your offer. Many business owners absolutely LOVE what they do or create, but struggle when it comes to finding the right words to deliver their message to their market and convert patrons. After conducting comprehensive customer research, I craft sales letters with compelling headlines and engaging calls to action that are targeted and enticing.
SEO Copywriting
As your copywriter, I can optimize the copy of the website for SEO. You or your web developer will need to edit the meta tags and meta descriptions with SEO in mind for the optimization of your website as a whole. As a copywriter (and consumer!) I value high-quality readability as opposed to robotic, formulaic text that is strangely worded to get keywords on the page in the hopes of bringing traffic to a site. My goal with SEO is to provide high-quality copy that reads naturally. My copy will deliver trusted messaging that will bring (and keep!) visitors on your site.
Ready to get started?
Contact me and tell me a little bit about what your needs are. Allow me to deliver the heart of your message to the heart of your market with copy that converts today!